The Latest From The Plant-Based Pharmacist
The main objective of this article was to help you understand what osteoporosis is, what the diagnosis and screening guidelines are in osteoporosis, and where these recommendations come from.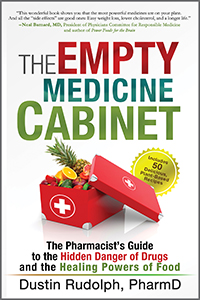 Looking for the perfect resource to get you started on a healthy plant-based lifestyle? Look no further. The Empty Medicine Cabinet is everything you've been looking for and more!
My Mission To You
---
My mission is to provide reliable, high-quality, evidenced-based health and wellness information to enrich the lives of both patients and medical professionals alike, with an emphasis on the powers of plant-based nutrition and lifestyle medicine in the prevention and reversal of our most common chronic diseases.
— Dustin Rudolph, PharmD, BCPS
Dustin's appearances include presentations for the following organizations and at these events...
"When it comes to eating right and exercising, there is no 'I'll start tomorrow.' Tomorrow is disease." —Terri Guillemets
(Visited 42,975 times, 6 visits today)