Obesity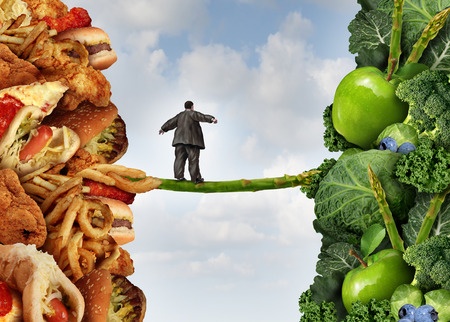 Overweight and obese individuals account for an estimated 69% of the U.S. adult population, with approximately 35% obese.1 Along with the extra weight comes some major public health challenges, including higher rates of chronic diseases, more disability, and higher overall healthcare costs. Compared to normal-weight individuals, obese individuals account for 80% more spending on prescription medications and 27% more physician visits and outpatient costs.
Overweight and obese individuals are at higher risk of developing chronic medical conditions such as heart disease, type 2 diabetes, cancer, and numerous other chronic diseases.2 To avoid these diseases, it is crucial to get the diet right. Nearly all weight loss programs fail to do this. They focus on the short-term instead of long-term weight loss and health results. However, adopting a whole foods, plant-based diet accomplishes both, leading to long-term weight loss and improved overall health in persons choosing to adopt this lifestyle. It is a lifestyle and not a 'diet' after all.
Below you'll find some helpful articles on obesity-related topics that go into more detail on this subject.
References:
1 Jensen MD, Ryan DH, Apovian CM, et al. 2013 AHA/ACC/TOS guideline for the management of overweight and obesity in adults: a report of the American College of Cardiology/American Heart Association Task Force on Practice Guidelines and The Obesity Society. Circulation. 2014 Jun 24;129(25 Suppl 2):S102-38.
2 Pi-Sunyer X. The medical risks of obesity. Postgrad Med. 2009 Nov;121(6):21-33.

(Visited 1,446 times, 1 visits today)